What if there was one marketing tool that was easy-to-use and almost guaranteed you more blog traffic?
As a new(er) blogger, you don't have a very big budget. I've been there! When your blog isn't making you much money (if anything!), you don't want to dump money into it. You need to be judicious about what you pay for!
That's why Tailwind was the first marketing tool I ever spent money on for my blog. And after learning how to use Tailwind properly, my first blog had a ginormous spike in page views. It doubled from 18k to 36k in one month!!
*This post contains a few affiliate links which help me keep this blog afloat through a small commission at no extra pennies for you. Thanks!*
So let me show you the features I love most about Tailwind, why I spend money on it, and help you determine if it's right for your blog.
Tailwind's Pin Scheduler
A little Pinterest 101: Pinterest favors accounts that publish new pins consistently and regularly. So, if you're publishing a new pin every day to different boards, Pinterest is going to mark you as a reliable content creator and show your pins more often in the feed.
You could imagine how much planning and work it would take to log on to Pinterest every day and publish a new, properly keyworded pin to a new board at a time when you know your followers are pinning. Ain't nobody got time for that!!!
Tailwind will make you a custom schedule based on your follower activity. Then, you can fill it up ahead of time with pins – both your own and other pinner's pins – and auto-pin them for you. No joke, I've scheduled a full month of pins at once (watch me pin in this video)!
As you start pinning with Tailwind, it'll learn more about your followers and popular pin times and recommend new time slots based on those analytics (those are the times with the dotted lines). Pretty cool, right?!
All those colored spots on my schedule are for my SmartLoop pins. Your whaaat?! My SmartLoop! Let's discuss.
Tailwind's SmartLoop
Are most of your blog posts evergreen? Meaning, you could publish them any time of the year and they'd still be relevant?
If so, you should be promoting those blog posts all. year. long. Just because it was published 6 months ago doesn't mean it's irrelevant! My most popular blog post on Hello Hayley was published 2 years ago!
The easiest way to keep promoting your older blog posts is by continuing to pin them on Pinterest. And Tailwind makes that suuuuper easy with SmartLoop!
Using SmartLoop, you can set up different types of loops for different types of pins. For example, I could make an Email Marketing SmartLoop where I can repin all my best email marketing pins. I can choose the pins I want on that loop, which boards I want them to pin to (both mine and group boards!), and how often I want SmartLoop to pin. Boom, DONE!
Tailwind's Board Lists
When you're going to pin to a group board, do you sometimes forget which ones to use? Or which ones you've joined?! Enter: Board Lists!
With Tailwind, you can make lists of boards, so I have a list called "Blogging Tips Boards." Whenever I have a new pin related to blogging tips, I can schedule it to ALL those boards in one click. ONE. CLICK!!!!!
Interval Scheduling Keeps Me From Spamming Pinterest
When I started using Pinterest for my blog, I would pin 10 copies of the same pin to 10 different boards, all at once. Unfortunately, Pinterest views that as spammy and at some point, may flag your account and decrease your impressions.
When I schedule my pins on Tailwind, I can use their interval feature to drip out my new pins hours, days, or weeks apart! I usually wait 3-7 days before pinning the same pin to a new board.
Here's a short video I recorded awhile back on how I schedule my blog's new pins using Tailwind! Sorry in advance about the cold I had, LOL.
Tailwind Tribes
Another feature that many users like is Tailwind's Tribes. Tribes are groups of users in the same niche. All Tribes have a rule where if you share one of your pins in the tribe, you have to share someone else's pin to your Pinterest account.
Tailwind Tribes can be great because similar pinners are sharing your content with their own followers!
I'm going to be completely honest here: The caveat is that you have to find good tribes. I've stumbled upon lots of tribes with poorly designed pins that I don't really want to share with my followers. But if I want to share my content, I have to share their's. So, that's my honest opinion. Tribes are great if you can find good ones, and I know they're out there!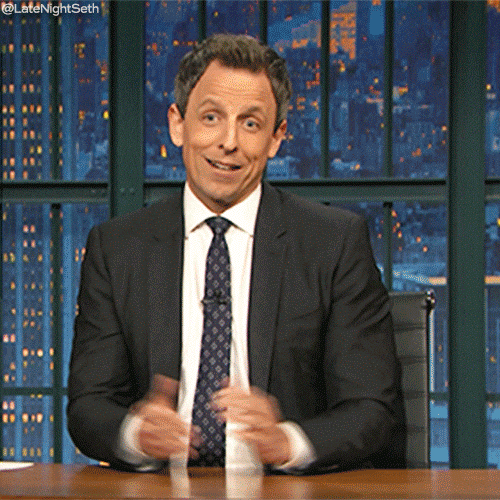 Tailwind for Instagram
So, I've only started dabbling in Tailwind for Instagram, but you guys. It's ahhh-mazing. They have a lot of features from the Pinterest side that carry over to Instagram and I'm stoked about it. Here are my favorites:
Recommended Posting Times. Just like recommended pinning times, Tailwind will recommend time slots for you to post to Instagram that will get you the most engagement!
Scheduled Posting. With your recommended schedule from #1, you can schedule Instagram posts for weeks at a time. Plus, Tailwind will auto-post them for you. Time saver!
Hashtag Lists. Remember how I talked about board lists? Well, you can save sets of hashtags. So, I could create a hashtag set for posts related to email marketing and save it for future use. Seeeerious game changer.
Cropping, Tagging, and Character Limits. I was worried that I'd lose some Instagram functionality by using Tailwind. NOPE! You can still crop your photo (no editing, though, but see how I use presets), tag accounts & locations, and watch your character limits. Plus, it counts your hashtags so you don't use more than the 30 limit!
Justifying the Price of Tailwind With A Small Budget
Pinterest is basically the only way I truly promote my blog content. Okay, I share posts with my tribe and post them on Instagram, but the amount of traffic I get from those 2 sources is dismal compared to my traffic from Pinterest. Plus, on Hello Hayley, Tailwind DOUBLED my traffic from Pinterest. Did you see that chart at the beginning?! Here it is again.
And for Organized Blogging, Tailwind helped me reach 3,000 monthly page views two months after launching.
But remember, to make the most of Tailwind, you have to use Pinterest consistently and make sure your content is properly keyworded. So plleeeaaaaase download my free Pinterest Roadmap to make sure you're following all the steps and not sabotaging yourself.
So, if you sign up for Tailwind using this link, you'll get your first 100 pins free, PLUS a free trial of Tailwind for Instagram, no strings attached. Just give it a try and see how you like it!
Second, Tailwind has 2 pricing options and they're not ridiculous. You can either pay $15 per month, or $120 for the year (which gets you 4 months free, every year).
Did I Mention That Tailwind is Pinterest-Approved?
Tailwind is an approved Pinterest Marketing Partner. Why does this matter? Last year, another popular pinning tool called BoardBooster was shut down because Pinterest updated their policies and BoardBooster couldn't get compliance. Long story short, don't waste your time with an unapproved Pinterest scheduler. Tailwind is in cahoots with Pinterest, so you're safe.
So, is Tailwind Right For Your Blog?
If Pinterest is part of your plan to promote your blog posts, then Tailwind is absolutely right for you. Pinterest can be an incredible source of traffic to help you grow your blog, and Tailwind helps you save loads of time and use Pinterest to the fullest. While it comes with a price tag, it's a small investment to put towards what will be the largest source of traffic for your blog.
So, give it a shot with this free trial! You have nothing to lose and tons of traffic to gain. 😊