Tips for Your First Facebook Live or Instagram Live Video
Doing a live video on social media can be super intimidating. What do you say?! What if you stutter? What if you make a fool of yourself?! Or just go blank?! Ahhh!
But here's the truth, friend: All this negative talk is just psyching you out. Doing a live video doesn't have to be nearly as scary as it sounds! Have you ever done Facetime or Skype? It's basically the same thing as doing a Live video.
I have a bunch of tips up my sleeve plus a nice little checklist to help you avoid any major blunders.
Over the span of my 3 years of blogging, I've lost count of the number of live videos I've done – but my followers LOVE them! It feels more like you're having a personal conversation with them than sharing something produced.
So, in this post, I'm going to cover…
How to get started with your FIRST Facebook Live
What to say on a Facebook Live
Everything you need to know to create an "official" Facebook Live event
Let's do this!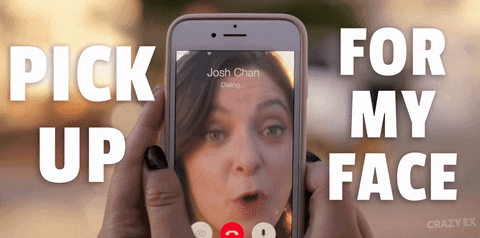 *This post contains a few affiliate links which help me keep this blog afloat through a small commission at no extra pennies for you. Thanks!*
My Best Tips for Your First Facebook Live Video
Goal #1: Get Comfortable In Front Of The Camera
When you're just starting out with Facebook Live videos, your only goal should be to get comfortable on camera. If you're already nervous about going live and you try to add 10 other things to think about at the same time, it's a recipe for disaster!
People can tell when you're really nervous, so our goal is to just get you comfortable in front of the camera without worrying about the fact that it's live.
If you feel awkward talking into the camera, here are 3 things that might help:
Have a picture of a friend nearby who you chat with often. When you're Live, pretend like you're talking with that friend! Keep it conversational and laid back.
Facetime or Skype with a friend before hand to loosen up on camera. Doing a face-to-face call with a friend is basically just like doing a Live video, so it can help you prepare!
If you mess up, laugh it off. Everyone is human, everyone stutters. Your followers will just love that you're showing your human side. Just say, "Oops, my bad!" and move on.
With that in mind, here's how you can get ready for your live video…
Decide On A Topic & Write A Brief Outline
This will help you feel SO much more prepared for your live video! For your first video, decide on a simple topic or tutorial to share that you feel comfortable talking about. Then, write down 3-5 points or steps you want to cover.
Try to think of a topic that is incredibly helpful in solving a problem your follower has.
Feel free to look at your outline and refer to it during the video! Use it as a crutch! Just try to keep it off camera. 😉
Take a couple minutes to talk through the points in your head before you go live. Also, write down exactly how you want to sign off, as that transition can be awkward. Scroll to the bottom of this post for a simple Facebook Live video script.
Don't Worry About The Length
If you've read a million tips about going live, most people will tell you to try to make your video at least 15 minutes long.
My advice: For your first video, don't worry about the time. If you've written an outline, you should have no issues going for at least 5 minutes.
And if you're only live for 5 minutes, then that's fine! That's 5 more minutes than you've ever been Live in the past. Ha! 🙂
You can always work your way up to longer videos, but starting with shorter videos will help you get there more easily.
Don't Worry About Anyone Showing Up
When you're just starting out, the most value from your Facebook Live video actually comes from the replay that posts to your page/group/profile. So, don't worry if you only get 1-2 floaters drop by who watch your video live for a few seconds, then leave.
If you do notice someone watching, feel free to say Hi! Let them know what you're talking about and continue on with your outline.
Keep it casual and friendly, and don't worry about the whole "live" aspect of it. Seriously, it's not a big deal.
Don't Announce a Time You're Going Live
Remember a few points ago when I told you that your goal is to get comfortable?
One of the best ways to do this is to just hop on a video when you have the time for it. No pressure, friend!
After you get more comfortable on video, you can plan a time and let your followers know ahead of time. More on this in a later section.
But when you're just starting out, seriously keep it low-key. Chill. 😎
You Can Always Delete The Video
If you get started and it's REAL bad. Like, "OMG, what is even going on??" bad, simply end the video and delete it. Yes, it's really that simple. I know because I have done it!
Then, take a minute to identify why it went so badly (maybe you had an awkward transition that threw you off), decide how you'll fix it, and try again! Easy peasy!
The Before-You-Go-Live Checklist
There are a few things I ALWAYS do before I go live to make sure I'm completely ready. Here's a quick checklist!
Look in the mirror. Check your teeth and make sure your make-up isn't smudged and your hair isn't tooo wild. 🤣
Clean up the area around you. Make sure the floor is picked up, the counter is clean, and there aren't random distractions in the video frame (like a pile of laundry).
If you're going to be moving around (maybe you're showing a project), make sure you have everything you need in place. You don't want to scramble around to get supplies and waste people's time!
Prepare an outline with 3-5 points to talk through, as discussed above.
Grab a phone stand if you're going to stay in one place. This one on Amazon for $10 will work perfectly! People will have a better experience if your camera isn't all over the place and you can use both hands to talk more naturally.
Go Live! Select the option to go live on Facebook or Instagram. Add a short description of the topic you're covering and go for it!
Facebook Live Outline Script
I don't recommend writing a script for your Facebook live – you don't use a script to talk in real life, do you?! However, if you're wondering how you should open the video and talk through your topic, use this script to get ideas!
Live Video Intro
Hi everyone! It's [NAME] from [BLOG]. I'm excited to hop on this live video today to talk with you a little bit about [TOPIC]. I'm especially passionate about this topic because it will really help you [XYZ].
There are [# OF POINTS] important things I want to help you understand about [TOPIC], which include [BRIEFLY LIST TOPICS]. Let's get started!
Live Video Body
Okay, the first thing we should cover is [POINT 1]. This is important because it helps you [XYZ].
(If someone starts watching your video) I just noticed that [NAME] joined the Live! Hi [NAME]! Happy to have you here! We were having a quick chat about [TOPIC].
The next thing that's important about [TOPIC] is [POINT 2]. [INFO ABOUT POINT 2].
Last, we need to talk about [POINT 3]. [INFO ABOUT POINT 3].
Live Video Conclusion
Okay, that covers everything you need to know about [XYZ]! We talked about [RECAP MAIN POINTS]. If you have any questions about this, I'd love for you to leave a comment on this video!
Thanks for tuning in! Keep an eye out for info about [NEXT LIVE VIDEO, BLOG POST, EMAIL, ANYTHING INTERESTING]. Talk to you soon! [END]
Creating a Facebook Live Event
Once you're finally comfortable doing Facebook Live videos, you can start thinking about creating a Facebook Live event where you encourage people to join you live! Here are a few things to consider and plan for if you want to do a live event…
Pick a Date & Time for Your Live Video
Choose a date at least 1 week out. You need to give people time to mark their calendars, know that the event is happening, and ramp up the excitement.
Also think about when your attendees could join you live. Who does your blog cater to? Do your followers mostly have 9-5 jobs? Are they stay at home moms? When are they likely to have a bit of free time?
Don't stress too much about this, but give it some thought so you can get as many attendees showing up live as possible. You could also share a poll on Facebook or Instagram asking for the best time slot.
Give Something Away During the Event
Most people just plan on catching the replay if they don't make it a priority to show up live, so it's important that you give them an incentive to show up live.
One of the best ways to do this is to give away something during the live video. It could be an Amazon or Starbucks gift card, one of your products, or one of your services.
Since you have expertise in your blogging niche, a great giveaway could be a 30- or 60-minute, one-on-one consultation with you. This is "free" for you and could come at great value for your followers! Give specific examples of information you could answer for them during their consultation.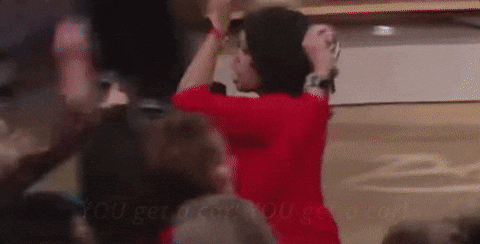 Tease this giveaway throughout promotion and at the beginning of your live video. Wait to do the giveaway until at least halfway through.
How to Pick a Winner on a Facebook Live
To be entered to win, have attendees share something specific in the comments. For example, "Share one question you have about [TOPIC]."
Before the live video, have a bunch of slips of paper ready that you can write names on.
Announce that it's time for the giveaway.
Ask a question for them to answer to be entered.
As people submit their answer, write the names on slips of paper.
After a couple minutes, put the names in the bowl and draw a winner!
Ask for Questions Ahead of Time
This is a great way to get people invested and show up to your event. Ask them to send you questions related about your topic that you'll answer during your live video. They can simply send you questions through a direct message, email, or a Google form.
This will also give you more content to cover during your event!
Share an "Add to Calendar" Link
Help your followers remember to show up live by giving them a link to add it to their calendar. It's pretty simple to do this in a Gmail calendar. But note that you can't make it on your own private calendar!
I couldn't find the full instructions anywhere online, so here you go:
Go to your Google Calendar. On the left side next to "Add a Calendar" click the 3 vertical dots and click "Create New Calendar." Name it something like "Events by [BLOG NAME]."
On the left side under "Settings for my calendars," click the new calendar you just created. Scroll down and check the box "Make available to public."
In the top left corner, click the back arrow and you should be at your main calendar view. Now, create the new event in your calendar and click "More options" at the bottom. Fill in the…

Name
Description

Include a link to the page where your live video will be hosted

Reminder notification (15 minutes is fine!)
Next to the calendar icon, choose the new public calendar you just made

Click Save.
In the main calendar view, click the event you just created, then the 3 vertical dots along the top right, then "Publish Event." Use the 2nd URL (starts with https://calendar…) to share with your attendees so they can add it to their calendar!
Collect Pre-Registrations
This totally isn't necessary, but it can be a great way to grow your email list! In February I did a 1-hour Facebook Live (I branded it as a live webinar) where I encouraged people to register ahead of time.
The topic was organizing your blogging chaos, and I sent a free time management workbook for to anyone who "registered" ahead of time. My blog was only about 6 weeks old and I got 17 new email subscribers!
I simply created a landing page on my blog with a sign-up form through MailerLite. Aftter they signed up, I emailed them a link to add the event to their calendar, the free workbook, and a couple reminders on the day of the live video.
Remember, this isn't necessary and it creates quite a bit of extra work. However, if you want to grow your email list, this is a great option!
After the event was over, I turned the registration page into a sign-up page to access the recording.
Promote it!
Promote it on your social media channels for the week leading up to the event! Post about it at least 5 times over 7 days, on different channels like Facebook and Instagram stories, as well as in posts.
You could also create a short-term pop-up on your website letting website visitors know that you're holding an event. Add a button for them to add it to their calendar!
When promoting the event, make sure to tell your follower exactly what you're talking about and how the info will help them. I can't stress enough how important this is! The more they feel like, "Oh, this is info I NEED to hear!" The more likely they'll attend.
Here's the graphic I used across my social media profiles.
Post 2-3 reminders on the day of the event
Post on social media 2-3 times before your event and make sure to notify your email list. I recommend posting 1-hour before the event, then 5 minutes before you start. Make sure to share a link to the exact spot where you're going live, whether it's on your Facebook page, Facebook group, or Instagram.
Hold Your Live Event!
I recommend going live 1-2 minutes before the official start time, then giving attendees 3-5 minutes to find the video and join you. During that time, start saying Hi to the people who join!
Since you encouraged people to join you live, keep it as interactive as possible. Get as much activity going in the comments as you can. Read people's responses and interact! Here are some question ideas…
Share where you're from.
Share your experience with [TOPIC].
What's your biggest struggle with [TOPIC]?
How have you overcome [TOPIC]?
What's your best tip for [TOPIC]?
What questions do you have about [TOPIC]?
The more interaction you get in the comments, the more Facebook will recognize your live video as valuable and share it organically with a wider audience.
Send a Recording of the Facebook Live Event to Your Followers
If you want followers to have access to the event afterwards, you can send out an email with a link to the live video.
For my last "webinar," I only kept the recording up for 24 hours. Then, I downloaded it and shared it behind a password-protected page that only my email subscribers have access to.
I created some Pinterest pins to advertise the webinar recording and used it as an incentive to grow my email list! Here's that incentive page. Tricky, tricky. 😁
Now, Celebrate.
You did it! You're a Facebook Live MASTER! If you have any extra tips about doing live videos or questions I can answer, share' em in the comments!
Pin the 2019 Facebook Live Guide!