It's 2019 and I'm sure you're sick of hearing, "Have you started an email list for your blog?!" Well, friend, by the end of this blog post you'll be able to answer, "YES! I'm working on it! Okay?!" 🤣
By now I've launched 2 successful blogs, have 3 years of blogging under my belt, and I'm a podcast-listening connoisseur, so I'm excited to share with you the my 2019 email marketing guide with the best tips, tricks, and strategies I've learned for how to build an email list and quickly and grow it from the ground up. Are you ready for it?!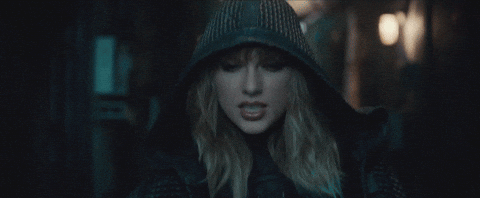 *This post contains a few affiliate links which help me keep this blog afloat through a small commission at no extra pennies for you. Thanks!*
Step 1: Pick an Email Service Provider (ESP)
If you're just starting out as a blogger and creating your first email list, I recommend MailerLite, HANDS DOWN! I've tried tons of other ESPs, and MailerLite has the most user-friendly, free option with the widest array of features. Also, most of my tutorials use MailerLite, so I'm a little biased. 🙂
Recently I decided to switch to ConvertKit. While it's $29/month, it's easier to set up more complex email sequences. If you have the budget for it, I'd definitely recommend it. But if not, MailerLite is the perfect free option!
Step 2: Create a Freebie that Converts
After picking an ESP, you'll need to create a freebie (AKA lead magnet) for your blog. It will help grow your list waaaaay faster than just saying, "Subscribe to my blog!"
A freebie is a PDF, printable, checklist, worksheet, template, email challenge, you-name-it, that someone gets fo' free in exchange their email address (AKA subscribing to your email list).
An opt-in just also a freebie, or whatever you're using to get someone to subscribe (opt IN!) to your email list.
What's a good freebie?
Your freebie should be something that your audience needs. I listened to an extremely helpful podcast episode from Simple Pin Media where Kate said your freebie should be so good that people can't believe you're giving it away for free. If it helps, the value should be around $10. Here are a few different types of freebies to get the juices flowing…
How to create a good freebie that converts
If you're struggling to think of a freebie for your blog, search your niche on Pinterest to get ideas – Blog freebie, or Home Decor Freebie, or Healthy Eating Freebie.
Once you have your freebie nailed down, there's a little strategy behind creating getting all the juicy data out of that opt-in that you can. Click here to see all the steps to setting up your highly-converting freebie.
Step 3: Add a Welcome Email Sequence
The last step of your freebie funnel is creating an email sequence that starts building a relationship with your new subscriber. Trust me, this step is crucial for boosting your open rates and click rates!
When you make a new friend, you don't simply say "Hi," and then walk away. Relationships are built by having regular, repeated touch points.
By having a welcome email sequence, it's an opportunity for you to build a relationship with your subscriber. They opted-in to your email list because of a problem they're trying to solve, so each email in your welcome sequence is a new opportunity to guide them in their journey to solving that problem.
PLANNING AN EMAIL SEQUENCE
There are 3 parts to a sequence: Number of emails, length of emails, and frequency of emails.
Number of emails: A welcome email sequence for your blog only needs to be 3-4 emails long.
Length of emails: I like keeping these emails relatively short and sweet. Why?When you're building a new relationship, it's important not to overwhelm your new subscriber right off the bat – they don't even know you yet! After they've completed the sequence and know you a bit, they'll be ready for longer in-depth emails that provide deeper value.
Frequency of Emails: This will vary depending on the topic you're covering (more on that next). Think about the time it'll take your subscriber to understand + act upon the information you gave them.
As a rule of thumb, give them at least 1 day between emails. The sweet spot seems to be 2-3 days, but definitely not more than 7 days apart. While you're building this new relationship, your welcome emails need to be frequent enough for them to continuously work on their problem, but not so far apart that they forget who you are!
WHAT SHOULD YOUR EMAIL SEQUENCE BE ABOUT?
When it comes to blogging, I believe every piece of content you write should stem from a problem your reader has (read allll about this in my post about creating the perfect welcome email). After you pinpoint your reader's problem, you can create an opt-in freebie that helps solve it.
For example, if my reader opts-in to my Pinterest Roadmap freebie, MailerLiteadds them to my "Pinterest Subscribers" list.
Everyone on my Pinterest Subscribers list is having troubles with Pinterest (that's why they opted-in to my freebie). So, I set up my welcome email sequence with Pinterest tips to get them closer to mastering Pinterest.
MAPPING OUT YOUR EMAIL SEQUENCE
So, now you've thought about what to write and the nitty-gritty of your sequence, but how do you put it all together?
Make a simple Google spreadsheet with columns for the email subject, content, and audience. List out the topic of each email and how far apart they should be. Then, put it into your ESP! Done!
Step 4: Write Amazing Copy For Your Emails
Do you get stage fright when writing a welcome email for your blog? Queue: a giant white page that you're supposed to fill with words that will inspire, engage, and motivate your reader to take action and love you forever.
But OMG, what do you even write?!
Oh bloggy friend, I got you! Let me take you through a few steps to crush that stage fright and write a killer welcome email that'll give your reader all the warm feelings.
DESIGN YOUR WELCOME EMAIL SIMPLY
As fun as it can be, don't get carried away with tons of graphics and funky design elements. Your emails are a relationship-building tool and people are more likely to engage with simple, clean emails from a person. Not a fancy, cold email from a company.
Start by making the page background white to match the body of your email. Many email platforms will default to a gray background with a white box for the body. This can be OK, but sometimes it feels newsletter-y (and not as personal). Try making your emails all white for simplicity's sake.
A simple banner at the top of your welcome email with your logo and tagline will do the trick. If you're feeling especially friendly, use a picture of yourself, too! Here's what I'm using for my emails right now:
TALK ABOUT THEIR PROBLEM AND FEELINGS
"Thanks for subscribing to my email list!" should be written as the cause of death on your email's tombstone.
Okay, I'm kidding, but that line is so overused and frankly, a buzzkill! When you subscribe to something, is your first thought, "I really hope they thank me because I'm doing them a favor"? Probably not.
If you used an opt-in freebie, your subscriber likely opted-in because they have a problem that they're trying to solve. Hopefully they'll thank you!
"It looks like I'm in your inbox because you're feeling overwhelmed with Pinterest. Let me tell you, you just made the best decision ever to snag this freebie. You're actually pretty smart, you know that?!"
First, I'm re-iterating their current feelings about their problem. They think, "Yes! She understands me!" Then, I validate their decision to opt-in.
Open your emails by talking about them and their problem. People like it when you talk about them. Not yourself!
GIVE EXTRA INSTRUCTIONS (OPTIONAL)
If it's helpful, give a few extra instructions so your new subscriber can make the most of their freebie.
For my Blog Planner freebie, I first ask them to read my blog post on goal setting, then dive into the planner. This step will give them extra insight and clarity as they're using the free planner.
CLEARLY LINK YOUR FREEBIE
Hand over that freebie! That's what they're looking for, anyway. Make a nice bright button or nice clear text that says "Download the [FREEBIE]."
I created a free account on bit.ly where I make vanity URLs for my freebie links. In my Bitly dashboard, I can track how many times a freebie has been clicked/downloaded. So in 5 years I can say, "This has been downloaded over 3 million times!"
INVITE YOUR SUBSCRIBER TO CONNECT
Last, invite them to connect on your most-used platform. Personally, I like inviting them to my Facebook group where I give blogging tips.
Invite them by writing some personal, friendly copy instead of just using a social media icon.
"Can I give you some extra support on your blogging journey? I have a Facebook group of like-minded bloggers who give support and lift each other up. I'd love to have you join our tribe!"
OR…
"I know you're just starting to learn more about Pinterest, so I'd love for you to hangout with me on Instagram. I'm always sharing the latest Pinterest news, tips, and tricks to help you create a better profile. See you there!"
Step 5: Promote Your Highly-Converting Freebie to Build Your List
Now that you have your freebie funnel all set up, it's time to promote it!
There are some clever ideas in there like unique ways to promote on social media and even promoting within your own list! Say whaaaat?!
PROMOTING VIA PINTEREST PINS
Every month, create 3 new pins that specifically promote your freebie and drip them out over the month using Tailwind (learn how I use Tailwind.)
Pinterest loves it when you create new content and new pins, even if they're for "old" URLs. So, by continually creating new pins for existing content you have more chances to get your pin seen. Try mixing up the keywords you're using on these pins for maximum exposure.
PROMOTE IN EVERY BLOG POST
"Every blog post? Isn't that spammy?!?" No, friend. Here's why: While you (hopefully) have a base of loyal readers, new readers are seeing individual posts for a first time and I believe you should ask every reader on your blog to sign-up for your list.
By using the freebie strategy, you don't have to literally ask, "Will you sign up for my email list?" That can feel spammy. However, you can say, "I created this helpful PDF that will help you bla bla bla. Subscribe here to get it straight to your inbox."
And your existing readers? I'm sure they'll want in on your freebie, too! Still have them opt-in to the freebie – they'll be added to that freebie's email list, so you'll have a better idea of their interests. Then, you can cater more content to those interests in future posts. More on this a little later.
IN YOUR WEBSITE MENU
This is one of my favorite spots to promote my email list! See at the top of my website I have an entire tab dedicated to freebies? All of those freebies are "gated," meaning someone has to opt-in to actually access them. To do this, I create a landing page using Elementor (free!) and embed my email sign-up form on it.
ON YOUR ABOUT PAGE
If someone has taken the time to actually navigate to and read your About page, then they're likely already invested in you. This is a super easy spot for you to embed a subscribe form so they can stay up-to-date with your new posts. Cha-ching!
IN A SIDE BAR
This is a common place for many bloggers to include an opt-in form. However, I often see that it's the only place bloggers put a sign-up form!
If you have an opt-in here, make sure it's broad enough for your whole audience. For example, instead of promoting my Pinterest Roadmap freebie on the sidebar, I'll promote my entire Freebie Library or my Blog Planner, since those are resources that interest my whole audience.
ON YOUR FACEBOOK PAGE
On your blog's Facebook page, you can create an sign-up button! Here are some simple instructions.
IN YOUR INSTAGRAM BIO
If you're active on Instagram, you bio is a great way to kickstart your email list building. I love using Link Tree so I can share multiple links via the one link Instagram gives you. Then, you can promote your freebie via posts and Instagram Stories, pointing them to the link in your bio!
PROMOTING WITHIN YOUR EMAIL LIST
Okay, bear with me on this one! Like I discussed in the freebie strategy post, you'll want to create multiple email lists in your email marketing platform (like MailerLite) for your different freebies. When someone opts in to a freebie, you're able to track that user's interests based on the lists they've signed up to.
For example, if someone signed up via the pop-up on my website, then opted-in later to get my Pinterest Roadmap, they're telling me that they're looking for more help around Pinterest.
If my Pinterest Roadmap is the top opt-in for my website (AKA, has the most subscribers out of all my freebies), I can use that data to create more Pinterest-related blog posts and better serve my audience.
Maybe at some point I could also create a paid product around Pinterest that's likely to sell because I know my readership needs it!
MAKING YOUR EMAIL CONTENT USEFUL & SHAREABLE
Two of my favorite email subscriptions for blogging-related content are…
Because I love these emails so much, I'm likely to share them with my friends who are also likely to subscribe.
Lena does a great job at creating super valuable, long-form content in her emails. Like, no joke, her last email was almost 2800 words. I'm likely to save these emails and come back to them later, or forward them to a friend. She merely shares information instead of always pointing you to a blog post on her website.
It's a great idea to try sharing long-form content in your emails once in a while instead of only pointing them to your blog post. This can encourage readers to share the email with someone else who is likely to subscribe.
CREATE BUSINESS CARDS
"But this is 2019, Hayley. No one still uses business cards." Right, but I can't tell you how many times I wish I could hand someone a little slip of paper with information about my blog instead of relying on them to remember what I told them!
For my home improvement blog, Hello Hayley, I've been meaning to create a business card for AGES. When I'm telling someone about my blog in real life, I often get, "Oh, I NEED to check that out! I want to see your kitchen!"
First, my URL isn't the easiest to remember and second, my name is prone to typos. Plus, people have bad memories in general, LOL. BUT, if I were to give them something tangible, they're likely to actually check out my blog and subscribe because they've met me IRL.
BOOM, engaged subscriber.
Step 6: Assess Your Success
Sometimes it can take a few tries to nail down a freebie that your reader really needs. You can create 2-3 different freebies right off the bat or revisit your freebie after 1-2 months and make adjustments.
Pro tip: Identify your most popular blog post(s) that's getting the most traffic and create a freebie on that topic!
If you want a hard-and-fast number, it appears that the average conversion rate for an opt-in page is around 2%. This is the number of people that opt-in divided by the total number of people that land on your page. But remember, this depends on tons of different factors!
Both MailerLite and ConvertKit will give you the conversion rate of each form in their dashboard.
If your conversion rate is lower than 2%, that's a good indicator that it's time to try something new.
I think you should just go for it. 🙂
If you got to this point and you still haven't gotten started, why not take the first step? Sign up for MailerLite and click around. It's free and you'll quickly see how easy it is to set things up. They have a simple drag-and-drop email editor so designing your email is a breeze.
And if you have any questions along the way (and they're not answered in this email marketing guide!), just leave a comment below or join me in the OB Tribe, my free Facebook group packed with support for bloggers like you!